About
Us
At FINEZ we aim to "redefine your space" through an elaborate collection of contemporary furniture, homeware products, and decorative items.
Keeping in line with our promise and legacy, our products are "designed and crafted in Sri Lanka" to provide a winning combination of functionality, aesthetics, style, and comfort to match the countries tropical elements.
We are a lifestyle brand inspired to provide an elegant and contemporary living with a commitment to offering high-quality products combined with exclusive designs.
Our interior design and projects arm takes pride in breathing life to a range of custom-designed furniture produced to meet the discerning needs of our customers ranging from homeowners, apartment dwellers, and other commercial project stakeholders.
Every time you buy a product from FINEZ you are helping us to create value and sustain the livelihoods of many local artisans and designers that are part of our brand.

Our
Vision
To be the preferred partner of choice in providing custom furniture & interior designing services to match the needs of retail & commercial customers using the best in class design services coupled with superior production and finishing techniques
.

Our
Mission
Focus on providing the best solutions for our customers needs, both large & small through;
Designing and manufacturing a wide range of quality furniture products
Providing access to design services coupled with CAD drawings and 3D modelling
Cultivating strategic relationships with key manufacturers and suppliers in order to build a value chain that promotes long-term sustainability.
Consistently develop and monitor efficient, high-quality operations through technological and process oriented innovation.
Our Belief
We believe in enhancing your lifestyle through an elaborate collection of
products aimed at redefining your space.
Our Values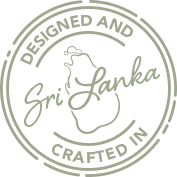 Professionalism

On-time delivery

Quality of excellence – Design & workmanship
Workforce safety

Partnerships along the supply chain